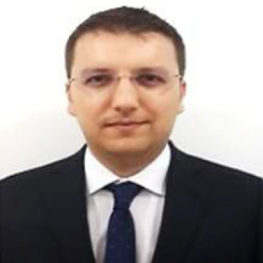 Cristian Constantin
EY Romania, Senior Manager, Financial Accounting Advisory
Cristian Constantin is a senior manager, Financial Accounting Advisory Services, EY Romania. He specializes in IFRS and Statutory Accounting, coordinates restructuring projects (mergers, divisions) and IFRS conversion processes.
Cristian Constantin is a Senior Manager in EY Romania, where he joined in 2015 in the Financial Accounting Advisory Services department. Before joining EY he worked as manager in PwC (2007 – 2015) in the audit streamline. Starting 2013 Cristian joined the IFRS technical group of the PwC network, as a technical consultant specialized in topics covering Revenue Recognition & Liabilities. From this position his responsibilities included advising clients and engagement teams from Romania and Central and Eastern Europe (CEE) on IFRS compliance issues, complex technical accounting matters and reviewing sets of IFRS financial statements, in order to help promoting high quality and consistency in financial reporting
He delivers IFRS trainings and presentation to Assurance Practice staff (Managers to Partners) in Central and Eastern Europe (Czech Republic, Serbia, Macedonia, Ukraine, Romania) starting 2013 (both in EY and PwC) In addition to this, he also manages a portfolio of clients from software, media, technology and pharma industries. Cristian holds the ACCA qualification since 2012 when he also became a member of the Romanian Chamber of Financial Auditors (CAFR). He graduated in 2007 from Academy of Economic Studies of Bucharest – Faculty of International Business and Economics with a bachelor in International Finance and Economics.