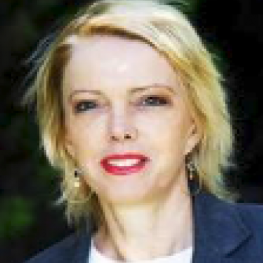 Dominique Mazè
Professor - Brest Business School
Dr. Dominique Mazé is an International Professor. She enjoys a solid reputation as a seasoned strategist and negotiator. She has taught international/global strategy, international business and international negotiations at the International University of Monaco (Principality of Monaco), at Tecnológico de Monterrey (Mexico), and at Brest Business School (France).
In 2013, Dr. Dominique Mazé created the "Strategy & Global Competition" course for the Executive MBA of the International University of Monaco, and delivered the course to international managers from 20+ nationalities. She is currently a Professor of International Business and International Negotiations at Brest Business School. Her research interests cover the globalization of business, and the disruptive strategies of Chinese companies in emerging and developing economies.
Dr. Dominique Mazé holds a PhD in Strategic Management (2016), a Masters´ degree in Financial Engineering (2004) and a Masters´ degree in European Literature and Sociology (2000) from the Université de Bretagne Occidentale (France). She also earned an Executive MBA from HEC Paris-CPA (France, 1999), and received a degree in translation and interpretation from ISIT, Institut Supérieur d´Interprétariat et de Traduction (Paris, France, 1984).
Dr. Dominique Mazé enjoys a 25+ years experience in international business, international strategy and deal-making around the world. She worked as an international strategist, as an international negotiator and as a trusted consultant to global leaders and C-suite decision makers in 50+ countries. She has a special flair and expertise for building and nourishing Trust with CEOs, senior executives and demanding clients throughout the negotiation process. In the early 2000s, she contributed to the implementation of the strategy of a global wine company in China, resulting in the creation and successful execution of two joint ventures with a top Chinese wine producer and distributor.
Dr. Mazé held leadership positions at Sodexo, a global company in Quality of Life Services with operations in 80 countries ($16 billion of annual revenues). From 2007 to 2009, she was responsible for negotiating partnerships and agreements with oil and gas companies, mining companies, and construction companies in 40 countries across 5 continents. From 2009 to 2012, as Sodexo´s International Relations Director, she drove a portfolio of 50 countries in North America, South America, Africa, the Middle East, and Asia-Pacific. Dominique Mazé contributed to the growth of some of Sodexo´s International Large Accounts, negotiated multi-million Preferred Supplier contracts, as well as regional and global partnerships with oil companies, mining companies and construction companies. She provides expert advice as to the management of strategic issues and development strategies in emerging and developing countries.