Why choose the International Master of Business Administration (IMBA)





Field experts
and decision makers


Global perspective
curricula

Key learning pillars at IMBA

Dan Berte
Director of IoT, Bitdefender

Mădălina Meghișan-Toma
Professor, ASE

Fabrizio D'Ascenzo
Sapienza University of Rome

Daniel Pele
Professor, ASE

Wolfgang Karl Härdle
Humboldt University

Petre Caraiani
Associate Professor, ASE

Dragoș Vespan
Associate Professor, ASE

Anca Bundaru
Product MK Lead, Bitdefender

Vlad Panait
Business Angel, Sparking Capital

Oana Garcia
Senior Manager, EY

Sorin Anagnoste
Lecturer, ASE

Rossano Eusebio
Associate Professor, Autonoma de Barcelona

Alina Dima
Professor, ASE

Josef Karl Pelikan
German Fed. Ministry for Ec. Coop. & Dev.

Dominique Maze
Brest Business School

Claude Chailan
EM Strasbourg Business School

Ovidiu Dumitru
Lecturer, ASE

Grzegorz Grabowski
GM, Maspex

Babak Mehmanpazir
EM Strasbourg B.Sch.

Patrick Sensburg
Univ. of Pub. Admin. NRW

Dalia Poleac
Designer, Future Jobs

Daniela Marzavan
Co-founder, Marzavan & Kowalewski
Partnerschaft

George Hulene
Senior Lecturer, Coventry University

Oana Stănilă
Professor, ASE
Gabriela Horga
Lecturer, ASE
Marius Matei
Associate Professor, ASE
Maria Grith
Erasmus University Rotterdam

Răzvan Hoinaru
Assistant Professor, ASE

Sorin Bănulescu
People & Culture Director, Heineken

Simona Goia
Associate Professor, ASE

Bogdan Nistoreanu
Associate Prof., ASE

Andrea Veress
Commercial Manager, Estee Lauder

Mihai Marinescu
Business Transf. Dir., EY Ro & Mld

Oana Popovici
Lecturer, ASE

Sebastien Point
EM Strasbourg B.Sch.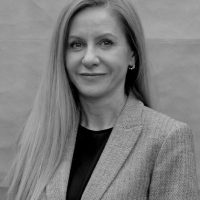 Navigating in the international business context is pretty common nowadays. Digital interconnectivity and real time access to trends and insights are part of the day to day activities of consumers/shoppers around the world. During the program, we are sharing, discussing and challenging practical experiences meant to address current or future needs and we aim to generate ideas that can be easily adopted or further developed anywhere.

Andrea Veress | Commercial Manager at Estée Lauder
Making deals globally is a major building block in the business strategies of companies. The International Negotiations & Conflict Resolution course offers practical insights into the management of the deal-making process. Through various real world examples and business cases, students will learn how to effectively negotiate in Europe, North America, Latin America, Asia-Pacific, Africa, and the Middle East. They will acquire the mindset, skills and knowledge in order to become great negotiators in intercultural contexts.

Dominique Mazé | Brest Business School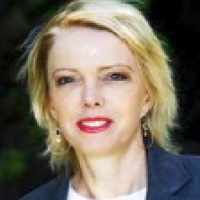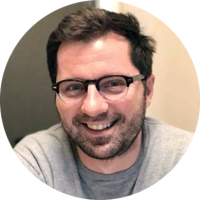 It's kind of surprising that in a world of interconnectivity and easily available knowledge some of the best real-world tricks to building products, platforms or businesses are not quickly shared. We explore these industry secrets together with the students, doing dry runs and learning through practical experience, to shape the future generations of business leaders.

Dan Berte | Director of IoT and Chief Architect at Bitdefender
Gain a GLOBAL perspective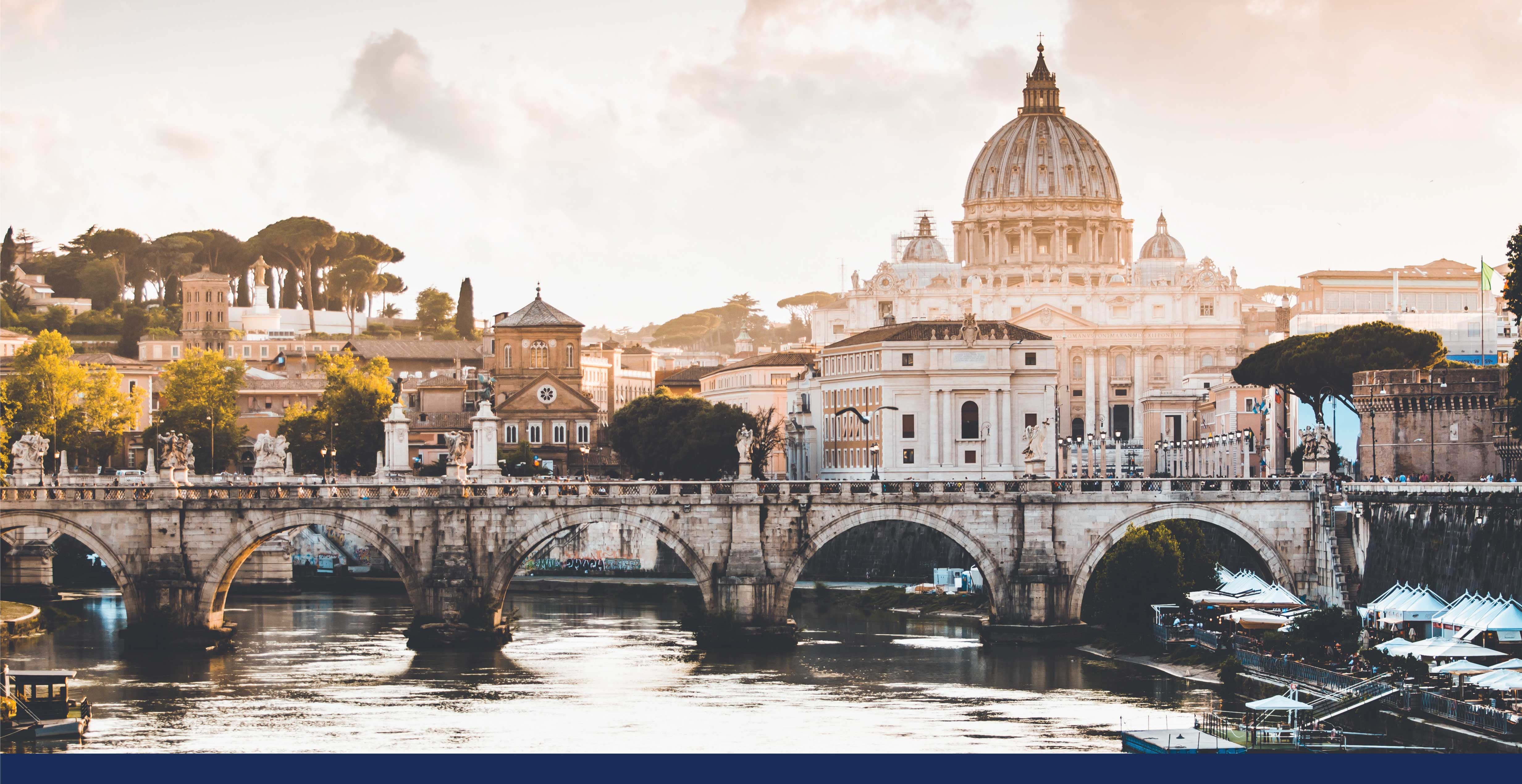 Why not study abroad for a few months?
IMBA students can apply to Erasmus mobilities at +45 universities with programs fully taught in English, and another +45 with programs taught in French, German, Italian or Spanish.

Here is a selected list of top university partners:

Enrich your skills and develop a global mindset by studying during one of the two IMBA years at our partner – Sapienza University of Rome.
IMBA offers you a valuable academic experience, and empowers you to get a double degree, expand your perspectives and tailor your education for a better fit with your career goals.
By following the dual degree program and successfully presenting your master's thesis at both universities, you will receive the IMBA master's degree and a second master's degree in the business and administration domain, from Sapienza University of Rome.
Our professors and business professionals come from top universities and organizations
IMBA at a glance
– class of '23 –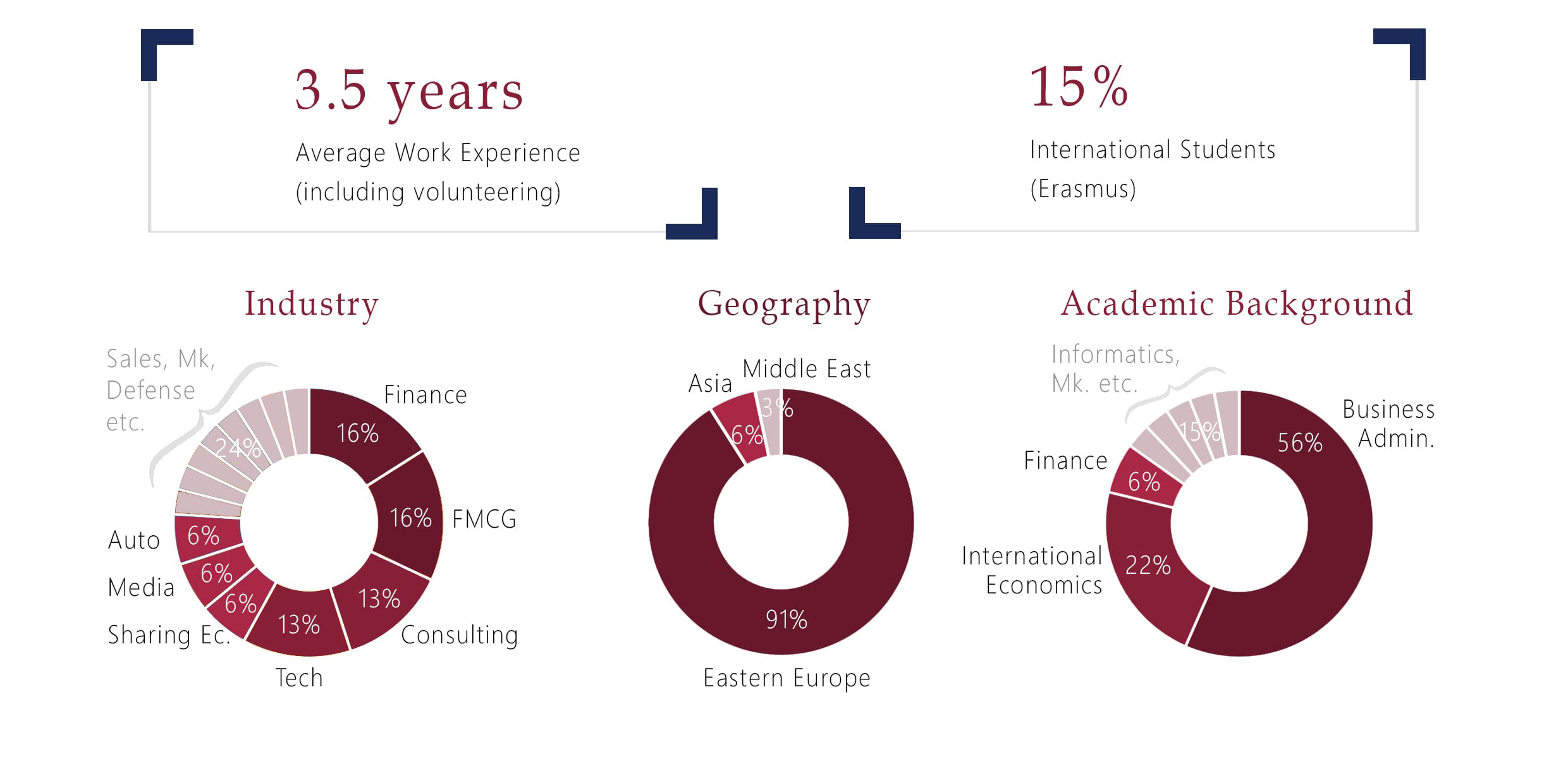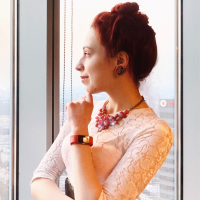 IMBA is, probably, the best choice in Romania for those of us looking for a modern, holistic, international master in business. But not a good choice for those who only want an easy to get, meaningless diploma! The numerous business professionals and teachers from top universities, the networking opportunities, the pragmatic approach and learning by doing attitude, the high standards as well as the modular structure are all unique among the many business masters in Romania, and make IMBA, in my opinion, the best degree of its kind. As a 2020 bachelor's graduate, my personal plans of doing my master's abroad were shattered by the pandemic, but now I am glad that I have chosen IMBA to develop both my career skills and academic proficiency, as I consider the experience comparable to the ones you can get internationally!

Petronela Cîrstea | IMBA Class of '22
You will learn from some of the brightest minds on the planet, collaborate with proven leaders of top-notch industries. Embark yourself on this incredible journey and you will be rewarded with great skills, lifelong connections, and invaluable knowledge that will bosost your career or will guarantee you a great start in your race.

Ștefan Durleșteanu | IMBA Class of '20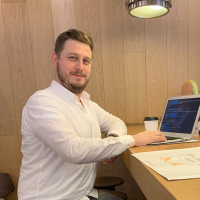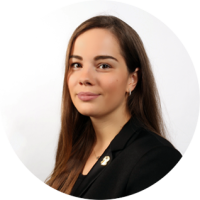 What I enjoyed most about life at IMBA was being exposed to new ideas, professors from all over Europe, interacting with truly brilliant people and obtaining a double degree. During the second year of the masters program, I studied at Sapienza University where I had the chance to learn from my colleagues by finding similarities and challenging each other's perspectives. This is how I became a global citizen. When studying abroad, you gain business and political insights from all over the world so you always know the latest news. More importantly, you have access to lifelong networking opportunities.

Mădălina Vlasie | IMBA Class of '20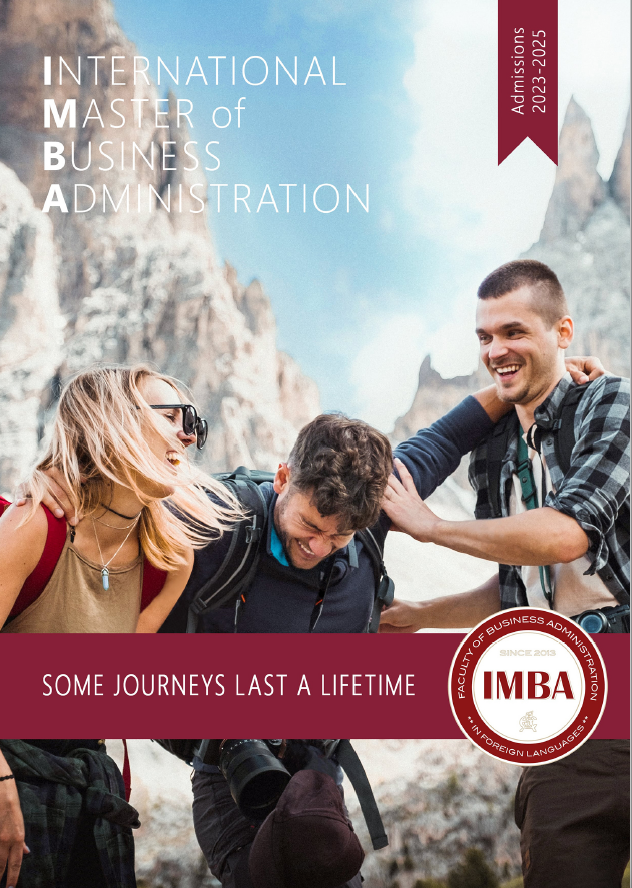 Download the IMBA brochure
Give us your name and e-mail and we will send you interesting materials
Join IMBA Network
Give us your name and e-mail and we will send you interesting materials
Join IMBA Network
Give us your name and e-mail and we will send you interesting materials
Personal data

University

Our brochure