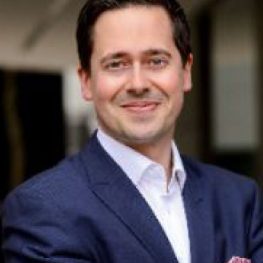 Joseph Karl Pelikan
Prof. h. c., Dr.
Dr. JOSEF C KARL PELIKAN is a trained diplomat from Germany with a focus on diplomacy, development cooperation, negotiation, banking, auditing and HR.
Mr. Karl Pelikan is currently working with an auditing company in Germany. During the past years Mr. Karl Pelikan had been acting as Head of Division "Coordination and International Cooperation" to the Federal Minister for Economic Cooperation and Development, Dr Gerd Müller, MP, and as Head of Division "German-Greek Assembly" to Parliamentary State Secretary Norbert Barthle, MP. Beforehand he was Head of Office of two Parliamentary State Secretaries and Heads of the Supervisory Board of the DEG bank (subsidiary of KfW), Advisor on International Trade, Advisor on European Financial Policies, Counselor to the Romanian Prime Minister, First Secretary of the German Embassy Bucharest and Desk Officer South East Europe within the Bavarian Ministry of the Economy.
He holds a Bachelor in Political Sciences, a Master in History, Politics and Romance Languages and a Diploma in Economics from University of Regensburg, an  M.Sc. in Economic and Social History from University of Oxford, Oriel College, Oxford, UK, and is Alumnus of the Federal Foreign Office Academy Berlin.
Awards:
• The German Bishops' Conference Scholarship (Cusanuswerk)
• Member of the German National Merit Foundation
• The Scatcherd European Scholarship (University of Oxford)
• The Michael Wills Scholarship (University of Oxford)
• The Oriel College Travel Grant (University of Oxford)
• The Hölderlin Scholarship by the German National Merit Foundation
• The Bavarian State Scholarship for Highly Gifted Students
• The Commander's Cross of the Romanian National Order for Cultural Merits